Today is July 14th, which means it's Bastille Day, our National Day! To celebrate, I decided to share a post where I talked about the books I read and loved that were set in France. I think I started to think about it while watching the second season of Outlander, considering the setting. ;)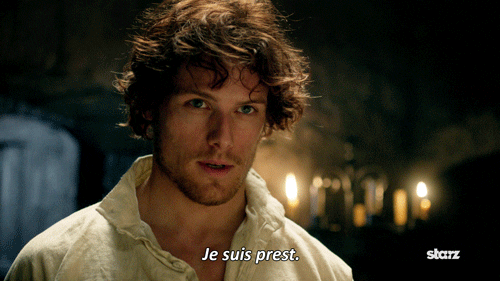 *swoons*
You might know that whenever an English YA book is set in France, I get anxious, because so many authors don't check when they're writing entire sentences in French and then tell the characters are French (The Conspiracy of Us *sigh*) and then I get M.A.D. So yeah, I have mixed feelings when it comes to books set in my own country, because research is so important. For example, there is more to France than just Paris, but well... People idealize the City of Lights all the time. But anyway, I'll stop rambling now, because we're here to talk about the books, right?
A Tale of Two Cities by Charles Dickens - Let's start with a book actually set during the French Revolution! I think by now, everyone knows I love this book so much, it's one of my favourite classic, so thanks Tessa Gray for recommending it every two pages or so in The Infernal Devices, haha. It also helps a lot that I share a name with Lucie Manette. The writing is this book is just beautiful, it starts in the first sentences and it got me hooked right away. Moreover, I don't need to mention the romance, right? Because feels.


"It was the best of times, it was the worst of times, it was the age of wisdom, it was the age of foolishness, it was the epoch of belief, it was the epoch of incredulity, it was the season of light, it was the season of darkness, it was the spring of hope, it was the winter of despair." <---- It definitely sums up this revolution.
"I wish you to know that you have been the last dream of my soul." <---- *sobs* Do you need any more convincing?


Les Misérables by Victor Hugo - It's the only time I'll talk about a book written by a French writer, because y'all are reading in English, not in French, but this one is so famous, the musical also helped a lot. Well, it's not set during our first revolution ('cause we're crazy like that), but it still works, right? I have so much love for this book, to the point where my first-born girl shall be named Eponine.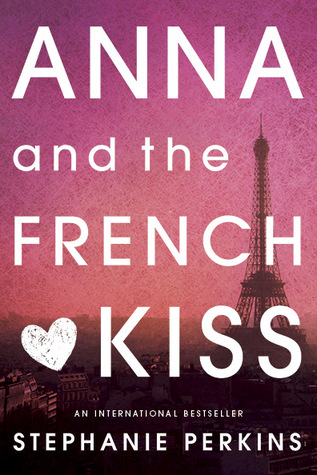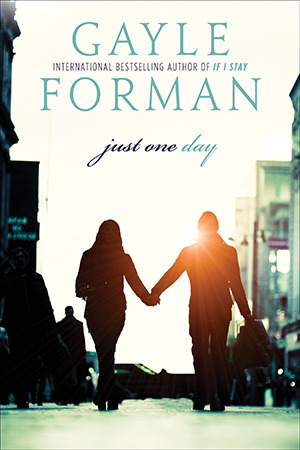 Anna and the French Kiss by Stephanie Perkins - As a matter of fact, I live in Anna's quarter in Paris. The Jardin du Luxembourg is literally accross the street and I see the movie theater Le Champo when I got to the groceries store. Obviously, this book has a special place in my heart and I'm planning to reread it soon, because of that. I read this book in one night and forgot to sleep apparently, because yes, it's that addictive and fluffy and all of that. From what I remembered, Paris was also pretty accurate, so you have my blessing to read it.
Just One Day by Gayle Forman - This book is also set in Paris, but it's about a life-changing trip and it was so amazing. It might be my favourite of Gayle Forman's books, which says a lot, as I loved If I Stay so much. Maybe it was Paris, maybe it was the fact that my life was changing so fast at the time, just like Allyson, but I connected so much to this story.
"Part of me knows one more day won't do anything except postpone the heartbreak. But another part of me believes differently. We are born in one day. We die in one day. We can change in one day. And we can fall in love in one day. Anything can happen in just one day."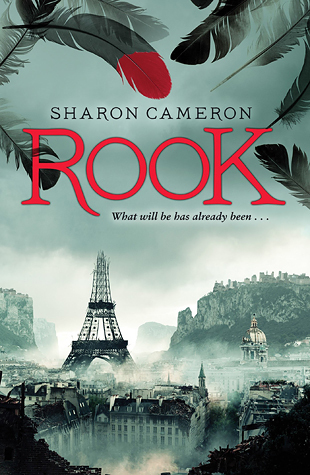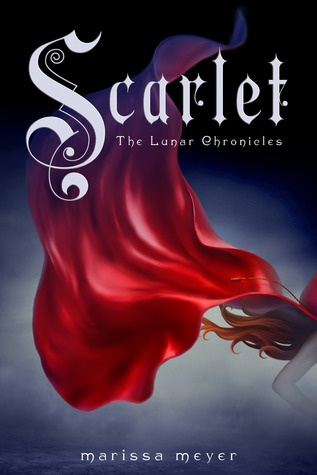 Rook by Sharon Cameron - What's so interesting about Rook is that it's both a dystopian and an alternate history novel. The atmosphere is exactly the same as during the French revolution, because history is repeating itself. I found this book to be unique, but dense at the same time, as there were so much to process all the time. I remember loving the characters, they were so much more than who they were supposed to be.
S
carlet by Marissa Meyer - I think by now, I don't need to explain what this book is about, right? It's many readers' least favourite book in the series, but personally, I remember loving it, just like the others. I like that while a majority of this book is taking place in France, it's not always about Paris, because sometimes it feels like it's our only city, you know? Here it was also about Rieux, the small town where Scarlet lived and I enjoyed the atmosphere and to see what has become of my country in this dystopian world.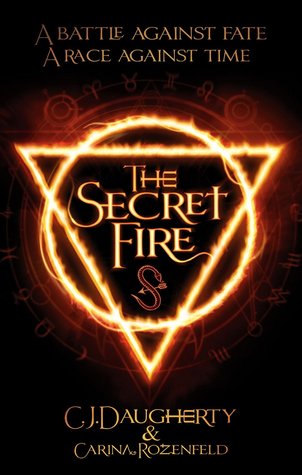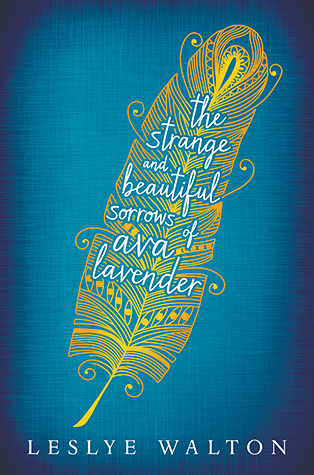 The Secret Fire by C.J. Daugherty and Carina Rozenfeld - This book gets a bonus point because Carina Rozenfeld, one of the co-authors, is actually French! I liked that this book felt like an "old YA novel", meaning it was about secret societies, families keeping secrets and all of that. But at the same time, we didn't have the tiring tropes we got back in the day, so it was a win-win situation. I'm so excited to read the sequel, even if I'm disappointed in the cover, I find it to be too similar to the first one.
The Strange and Beautiful Sorrows of Ava Lavender by Leslye Walton - This book is probably the weirdest I've ever read, because of the magical realism I think. It took me some time to get into it because of that, but it was so unique, beautiful and heart-wrenching. The beginning of the book is set in Trouville-sur-Mer, and I was there last summer, because my boyfriend had his internship there. Coincidence? I think not. I love, love, love this book and am planning to reread it soon-ish. Leslye, you need to write more books, because the short story in A Tyranny of Petticoats wasn't enough!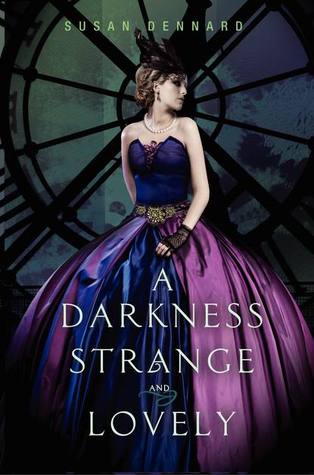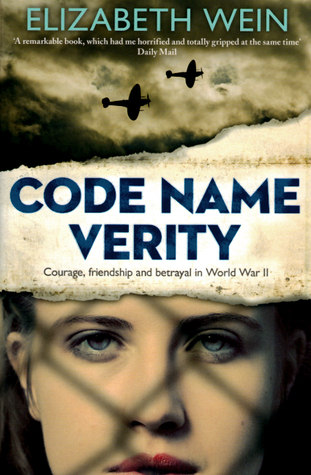 A Darkness Strange and Lovely by Susan Dennard - I discovered this trilogy last year and binge-read the whole thing in a matter of days, but I think you might be tired of me talking about it all. the. time. But now I have an excuse! This second book is set in France, starting in Le Havre, then in Paris, finally in Marseille. I saw one little typpo at some point, but other than that, the author's French was flawless, so I applaude. If you're a fan of The Infernal Devices, you should definitely give it a go (also, Daniel and Eleanor are OTP <3).
Code Name Verity by Elizabeth Wein - This book is heart-breaking, it still hurts, two years after I read it. I'm not a huge fan of WWII novel - I haven't finished Rose Under Fire, to be honest - but this one was so amazing. So you'll love it, I swear! The girl power made me so happy, because men were *finally* starting to realize women were as worth it as they were.
His Fair Assassin Trilogy by Robin LaFevers - These books are set just before Brittany became French. I think the fourth and fifth books will actually be set during the time Anne married the king of France, so it still works, right? But well, I don't really need a reason to recommend this great series, which features assassins nuns, serving the god of Death himself (yes, it's that great).
I'm also linking books that are set in France but I haven't read yet, because we never have too many books on our TBRs, right? I particularily want to read The Passion of Dolssa, I've heard great things about this one!
Have you read any of these books? What did you think of them? Do you know of other YA books set in France*?
*Other than Crimson Bound and The Conspiracy of Us, as I disliked those books.