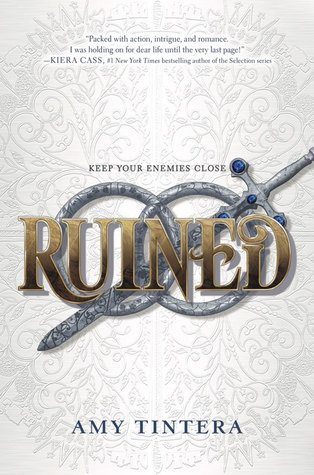 Ruined (Ruined #1) by Amy Tintera
Published: May 3rd 2016 by HarperTeen
Genre: young adult, fantasy, high fantasy
Goodreads summary: A revenge that will consume her. A love that will ruin her.
Emelina Flores has nothing. Her home in Ruina has been ravaged by war. She lacks the powers of her fellow Ruined. Worst of all, she witnessed her parents' brutal murders and watched helplessly as her sister, Olivia, was kidnapped.
But because Em has nothing, she has nothing to lose. Driven by a blind desire for revenge, Em sets off on a dangerous journey to the enemy kingdom of Lera. Somewhere within Lera's borders, Em hopes to find Olivia. But in order to find her, Em must infiltrate the royal family.
In a brilliant, elaborate plan of deception and murder, Em marries Prince Casimir, next in line to take Lera's throne. If anyone in Lera discovers Em is not Casimir's true betrothed, Em will be executed on the spot. But it's the only way to salvage Em's kingdom and what is left of her family.
Em is determined to succeed, but the closer she gets to the prince, the more she questions her mission. Em's rage-filled heart begins to soften. But with her life—and her family—on the line, love could be Em's deadliest mistake.
I was quite excited for this one, since high fantasy is my favourite genre, and I wasn't disappointed. I was hooked into the story from the very first pages and read it quickly. I think it was a strong instalment in a new trilogy.
This book focused a lot on revenge and that's an aspect I really liked, especially when Em questioned her motives at some point, because she didn't want to kill Cas anymore. This book explored the character's boundaries, questioning justice and how far you should go to get revenge, which was pretty interesting. I found the story to be gripping and fast-paced, the first scene being a murder, and then a character being stabbed during a wedding. I was literally glued to the pages, because I needed to know what happened next. In Ruined, I also found the court politics I loved, since the first half of the book takes place in the palace. This first book ended in a tough place for our characters and I'm excited to see where their journey will take them.
Em was such an interesting main character, driven by revenge, which I could totally understand, considering what had happened to her family. I liked the idea that she was the princess of a kingdom were magic prevailed above the rest, and yet she had no magical powers. It actually changed from the special snowflake main character, because here, Em's people didn't even want her to rule, for her lack of magical powers. Nevertheless, she clearly showed that her powers lied elsewhere, since she was pretty strong and badass. I loved her fighting scenes and how she was presented as one of the best warriors, because she trained so much.
Cas was Em's perfect match, he was such a kind boy that was trying to understand others, like the Ruined, when they had been hunted down in his kingdom for years. While I really liked him, I found him to be pretty typical, he wasn't really different from the other hundred princes I read about before.
The world was interesting, with its four kingdoms reduced to two since Lera conquered two of them. I especially enjoyed the idea of a kingdom made of warriors and I'm excited to visit this one in the sequels. There were so many scenes involving fighting -even training- which I loved so much. However, I found that the world-building lacked concerning the Ruined, which was a bit strange considering it's the title of the book. The author never explained them, we just knew they had powers and were above humans, which I found to be pretty shallow for a fantasy book.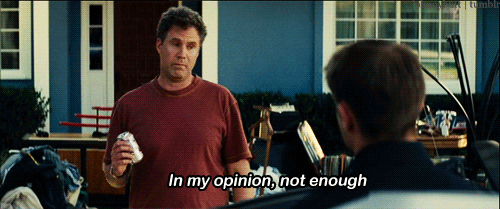 I really enjoyed the romance, which wasn't instalove at all, since the characters didn't want to marry each other. Because they were forced into that situation, they came to know each other, then rely on each other, and fell in love in the process. It was a slow-burn romance, which I always enjoy. Moreover, their love is quite challenged because they're supposed to be enemies but I'm a sucker for that! It was a good romance and I sure hope we won't have a love triangle.
Overall
, Ruined was a solid start to a new trilogy and I'm really excited for the sequel. I'm not saying I was blown away by the content though, but I quite liked that the book focused on revenge and had a gripping plot and interesting characters. If you're a fan of Throne of Glass, Falling Kingdoms and the likes, you should check it out! I think I might check out Amy Tintera's other works, because she proved me she was a good writer.
Have you read Ruined yet? What did you think of it? Did you read the Reboot duology?