It's the end of the month, so it's time for another Grabby Hands! Grabby Hands is a monthly feature I created in January, where I talk about the releases I'm excited for, published in the upcoming month. July is a slower month, after all the craziness that was May and June (I swear, every book was published in those months, or so...), which is a good thing, because maybe I'll be able to keep up to date? Who knows?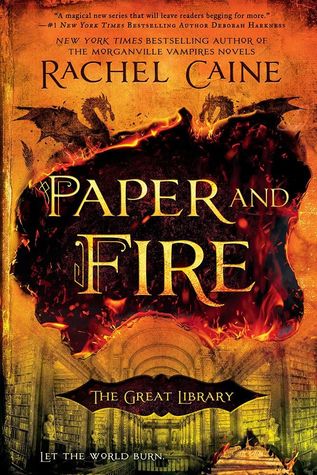 Paper and Fire (The Great Library #2) by Rachel Caine - I hardly reach for dystopian novels now, but Ink and Bone was the biggest surprise of last year and was one of my favourite books. But well, it's not as if it could go wrong, as it's all about books and how the Great Library survived and took control of the world. I'm so excited to read this one because of how the first one ended!
The Shadow Hour (The Girl at Midnight #2) by Melissa Grey - I remember that I really liked The Girl at Midnight, even though it was similar to previous YA novels that I had read. The world was interesting and it started to become original towards the end. However, I don't remember much of what happened, so I'll need to find a recap somewhere, but I definitely want to read its sequel!
The Crimson Skew (The Mapmakers Trilogy #3) by S.E. Grove - I actually haven't read the second book yet, but it's because the paperback was just released and that's the format I'm reading them in! I loved the first book, because it's all about maps, but also a world that was disrupted and countries are set in different time periods. In this way, it's a time travel book, but it's just our planet going crazy. #scary
A World Without You by Beth Revis - I haven't read anything by Beth Revis since I finished the Across the Universe trilogy, and I think it's time to do something about it. It's a contemporary novel about mental illness, where the main character thinks he can travel through time. What I love in these types of novels is that the reader gets to choose his interpretation, if the fantasy or contemporary aspect wins. It is so interesting.
P.S. I Like You by Kasie West - I don't even know to need what it's about, as Kasie West is one of my favourite contemporary authors. She writes such cute and fluffy romance novels, which I love and want to read in the summer! The romance is starting with notes between the characters, before they even know who they are, it's going to be so much fun to read about.
How to Hang a Witch by Adriana Mather - This title is just the best, you're intrigued, right? Right? Of course, this book is set in Salem and the main character is a descendant from a man who is responsible for all the witch trials, so of course she becomes the enemy of the witches' descendants. It's also about a curse old from several centuries, so basically, I'm sold.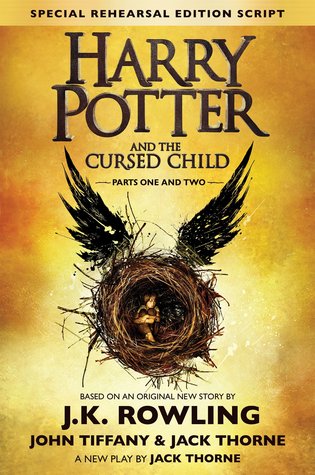 Harry Potter and the Cursed Child
by J.K. Rowling, Jack Thorne, John Tiffany - To be honest, I'm completely scared by this play. I'm anxious, because: what if I don't like it? I haven't read any of J.K. Rowling's other books since she ended

Harry Potter

for that reason, because I don't want to be disappointed. Now, here they are, bringing Harry Potter back to life. I have my ideas on how the new generation is and I don't want it to be destroyed, you know? But at the same time,

Harry Potter

is everything and the series that started my love for reading

by myself. I'm nervous when authors are adding canon after all the books are released... At the same time, I'm so excited for the

Fantastic Beasts movie, so I'm being ridiculous...
Are you excited for any of these books? Do you think I'm wrong to be concerned about Harry Potter and the Cursed Child? What book(s) are you excited for this month?