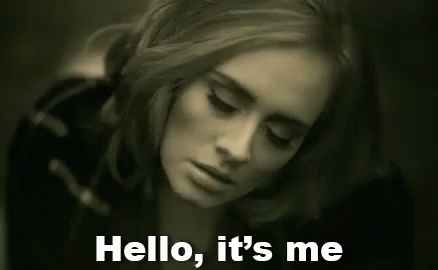 Apparently, I haven't posted in a month two weeks actually, but I still have a lot of views on the blog and it makes my little heart full of joy. I'll explain everything right after but I want to start on a happy note: books and favourite things of October!
Books I read in October
I'm not going to include books that are only published in French, because it's no use for you, right? But yeah, I also read three books by French authors and it's good to finally do it again! I'll list the books from favourite to least favourite, for a change.
Dragonfly in Amber by Diana Gabaldon

★

★ ★ ★ ★
The Cure for Dreaming by Cat Winters

★

★ ★ ★ ★
Outlander by Diana Gabaldon

★

★ ★ ★.5
The Midnight Star by Marie Lu

★

★ ★ ★.5
The Dark Days Club by Alison Goodman

★

★ ★ ★
Ms. Marvel, Vol. 2: Generation Why by Willow G. Wilson

★

★ ★ ★
Ms. Marvel, Vol. 1: No Normal by Willow G. Wilson

★

★ ★ ★
Hallowe'en Party by Agatha Christie

★

★ ★.5
The Cuckoo's Calling by Robert Galbraith

★

★ ★.5
A Shadow Bright and Burning by Jessica Cluess

★

★.5
October Favourites
I've been so obsessed with Outlander lately, it's not even funny. I would love to read Voyager straight away but I should wait until winter break. I'm trying to be patient and it's so hard. Right now, I would love nothing more than to move to Scotland where I could shield myself from life. JAMIE, TAKE ME THROUGH THE STONES. Anyway.
Obviously, he's waiting for me, right?
I'm also obsessed with Victorian England. It started when I read Far from the Madding Crowd by Thomas Hardy, which is hands down one of my new favourite classics, and the movie is golden. The music is a pleasure to the ears and is my new studying soundtrack. In October, I also watched the first season of Victoria and OMG, I need season 2 like yesterday. And Albert. With the face of Tom Hughes obviously please and thank you. Anyway, in a more serious way, Victoria and Albert are now some of the historical figures I look up the most to. They're my babies and have a pic of them on my lockscreen (the real ones, not the actors I swear!).
This is Albert. He is so hot OMG. I must have turned on the heat a little too much in my room or something.
In October, I also finally tasted the Pumpkin Spice Latte at Starbucks (I've been there like three times in my life and that's it) and it was glorious. I'm sad they don't have them anymore because I'm not a fan of the Christmas beverages they're having now, I think.
Also, I didn't do this until November 1st, but I might be becoming a vegetarian. I haven't eaten meat for eight days I think and… I don't really miss it, so far. I'll have to eat meat at my boyfriend's this week-end though, because I don't want to get in a fight with his parents on the subject… for now. But well, it's not that hard to cut down on meat and I feel so much better about myself. I also won Alexandra's flash giveaway at the beginning of November and will be receiving Eating Animals by Jonathan Safran Foer soon-ish and I'm definitely excited (that's new, for non-fiction books!).
I would also like to mention my internship in this 'favourite' section, because this is the place I've been happy the most since university started again. I feel useful and appreciated and this is seriously golden. I also went to a preview with my boss for a contemporary art exhibition and I still haven't realised!! Anyway, the day I'll have to leave, I will cry so badly and my heart will be broken, but in the meantime, I'm having fun there!
As a bonus, I'm also posting a pic of Matthias Schoenaerts as Gabriel Oak in Far from the Madding Crowd, so y'all will want to watch the movie. I'm sorry for all these pictures but they're linked to my obsessions, okay?
The reasons I haven't been posting lately...
I'm so sorry I hardly ever post these days guys, but life is getting busier every day. Between going to class, working on my master's paper (I'm struggling so hard to find time to work on it though), homework, going at my internship, trying not to go insane and still going out and reading, it's so hard to fit blogging in the mix!
I am beyond grateful I have my boyfriend these days because he helps me out so much and he's always there, answering the phone anytime. I would be going nuts without him tbh, so thank you, V ! 💕
Moreover, there has been so much negativity in the community lately and while I understand people's point, especially with the man that seemed to have been elected as President of the United States, I don't want to go on Twitter and see people fighting. My anxiety must be the worst it has ever been lately, with panic attacks and craving to stay in bed all day because the outside world scares me, that I want to see things that make me happy. I want blogging to be my happy place, but sadly… It's not at the moment. *cries* Because of that and life being so busy, I'm officially taking a hiatus, until December 16th, when winter break starts.
Thank you for your support guys, because I see the views and I know I'm behind on comments, but I'll be back as soon as I can <3
So, what have you been up to, lately? What's your favourite book you read in October? Is anyone participating in NaNoWriMo (I sadly can't)? Are you excited for the holiday season, started buying gifts for your loved ones?