I've seen this post around the blogosphere and I loved the idea, so I decided to participate. T

he 2015 End of the Year Book Survey is hosted by Jamie @

The Perpetual Page-Turner

.
Number Of Books You Read: 222 books read (on December 27th 2015, I'm in awe with myseld)
Number of Re-Reads: 2... It's pretty bad, I'll do better next year.
Genre You Read The Most From: Fantasy of course!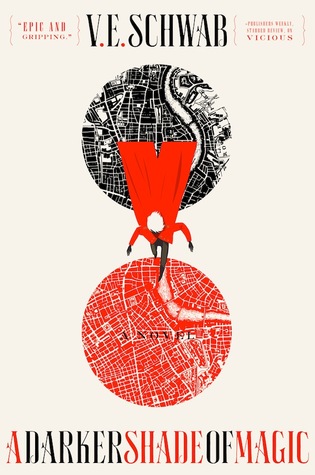 Best Book You Read In 2015?
Fantasy: A Darker Shade of Magic by Victoria Schwab
Dystopia: Ink and Bone by Rachel Caine
Contemporary: The Geography of You and Me by Jennifer E. Smith
Sci-Fi: Winter by Marissa Meyer
Historical fiction: Vengeance Road by Erin Bowman
Book You Were Excited About & Thought You Were Going To Love More But Didn't?
Queen of Shadows by Sarah J. Maas. There is SO MUCH hype around this series now, it's too much. I was so unhappy about the 'character development' and the romance *sigh* The plot was still amazing though.

Most surprising (in a good way or bad way) book you read?
Rebel Belle by Rachel Hawkins. I went into it with zero expectations or reading the synopsis, and it had a really cool idea. Because of the cover, I thought it would be historical fiction, but absolutely not, it's an urban fantasy involving paladins and wizards.
Book You "Pushed" The Most People To Read?
The Young Elites by Marie Lu. My boyfriend read it in French and now he's into The Rose Society in English *evil laughter*.
Best series you started in 2015? Best Sequel of 2015? Best Series Ender of 2015?
Starter: Talon by Julie Kagawa
Sequel: The Rose Society by Marie Lu
Ender: Winter by Marissa Meyer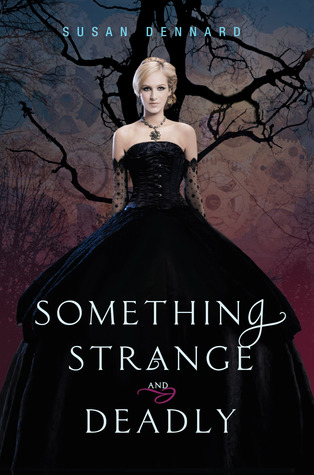 Favorite new author you discovered in 2015?
Morgan Rhodes, Susan Dennard, Julie Kagawa
Best book from a genre you don't typically read/was out of your comfort zone?
Something Strange and Deadly by Susan Dennard, because I didn't want to read books about zombies.
Most action-packed/thrilling/unputdownable book of the year?
An Ember in the Ashes by Sabaa Tahir because there were cliffhangers at the end of each chapters.
Book You Read In 2015 That You Are Most Likely To Re-Read Next Year?
Favorite cover of a book you read in 2015?

Uprooted by Naomi Novik (the Uk edition) because it really feels like a fairytale and it's so shiny.


Most memorable character of 2015?

Kestrel from The Winner's Trilogy because she's a badass character because of her mind, not her combat skills.

Most Thought-Provoking/ Life-Changing Book of 2015?

The Last Time We Say Goodbye by Cynthia Hand


Book you can't believe you waited UNTIL 2015 to finally read?
The Final Empire by Brandon Sanderson. Mistborn is an amazing series and I'd recommend it for everyone! Sanderson is definitely the master of high fantasy.
Favorite Passage/Quote From A Book You Read In 2015?
"Everything's a risk. Not doing anything is a risk. It's up to you."

(Everything, Everything by Nicola Yoon)

Shortest & Longest Book You Read In 2015?
Shortest: Pale Kings and Princes by Cassandra Clare (40 pages)
Longest: Winter by Marissa Meyer (824 pages)
Book That Shocked You The Most

Red Queen by Victoria Aveyard. No matter how unhappy I was about every similarities with other books, I didn't see the plot twist coming and I'm excited about Glass Sword.
OTP OF THE YEAR (you will go down with this ship!)

Simon & Baz from Carry On by Rainbow Rowell. ALL. THE. FEELS.
Favorite Non-Romantic Relationship Of The Year

Eleanor Fitt & Jie Chen from the Something Strange and Deadly Trilogy.

Favorite Book You Read in 2015 From An Author You've Read Previously
Six of Crows by Leigh Bardugo.
Best Book You Read In 2015 That You Read Based SOLELY On A Recommendation From Somebody Else/Peer Pressure:
The Winner's Curse by Marie Rutkoski. I don't know why, but I felt like I'd be pretty meh about this book, but I totally wasn't, it was AMAZING.
Newest fictional crush from a book you read in 2015?

Bishop Lattimer from The Book of Ivy by Amy Engel.



Best 2015 debut you read?
An Ember in the Ashes by Sabaa Tahir. Another hyped one, but it's worth it ;)
Best Worldbuilding/Most Vivid Setting You Read This Year?

A Darker Shade of Magic by V.E. Schwab. I loved the idea of the four different London and everything!


Book That Put A Smile On Your Face/Was The Most FUN To Read?

Any Tales of Shadowhunter Academy novellas.


Book That Made You Cry Or Nearly Cry in 2015?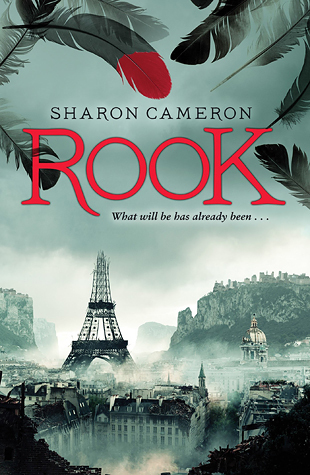 Like usual, SO MANY. Winter by Marissa Meyer, The Geography of You and Me by Jennifer E. Smith, Maybe Someday by Colleen Hoover, Strange and Ever After by Susan Dennard, Everything, Everything by Nicola Yoon.
Hidden Gem Of The Year?

Rook by Sharon Cameron


Book That Crushed Your Soul?
Second Chance Summer by Morgan Matson. It was a really sad book, but it was still beautiful.


Most Unique Book You Read In 2015?
The Strange and Beautiful Sorrows of Ava Lavender by Leslye Walton
Book That Made You The Most Mad (doesn't necessarily mean you didn't like it)?
The Wicked Will Rise by Danielle Paige. NOTHING happened. I just lost my time reading this.
New favorite book blog you discovered in 2015?
Twirling Pages, it's such a BEAUTIFUL blog!
Favorite review that you wrote in 2015?
My Dorothy Must Die's review. I had mixed feelings about this one, but I had so much fun writing it!
Best discussion/non-review post you had on your blog?
I loved writing about Leigh Bardugo's event in Rotterdam!
Best event that you participated in (author signings, festivals, virtual events, memes, etc.)?
I live in France, so book events with American and English authors is not really possible. But I went in the Netherlands for Leigh Bardugo's Magic and Mayhem Tour, it was so amazing! I met some great people there and I was finally able to fangirl over books in real life.
Best moment of bookish/blogging life in 2015?
Starting to blog in June. It's been so amazing, and I'm happy to still do it six months after that. Being able to share my love for books with everyone is amazing.
Most challenging thing about blogging or your reading life this year?
Being an international blogger, I'd say. Because of that, I don't have book events I wish to attend to or ARCs. French readers aren't really the target, since everything is translated.
Most Popular Post This Year On Your Blog?
My Top Ten High Fantasy Books I've read this year! I'm really happy about it, because it's my favourite genre, haha.
Post You Wished Got A Little More Love?
Writing multiple series in the same world? It was one of my first discussion posts.
Best bookish discover (book related sites, book stores, etc.)?
I'm let to the party but... Redbubble! It had beautiful designs overall, about movies, series, books. I got a lot of my Christmas presents from there.
Did you complete any reading challenges or goals that you had set for yourself at the beginning of this year?
I only had my GR challenge to get to. At first, I wanted to read 100 books but... I was a little too good so I aimed for 200 books in June and I actually did it! But I totally burned myself out...
One Book You Didn't Get To In 2015 But Will Be Your Number 1 Priority in 2016?
Frozen Tides by Morgan Rhodes. I'm so excited about this one, I'll have it for my birthday.
Book You Are Most Anticipating For 2016 (non-debut)?
The Shadow Queen by C.J. Redwine, Ruined by Amy Tintera, And I Darken by Kiersten White.
2016 Debut You Are Most Anticipating?
Into the Dim by Janet B. Taylor, Rebel of the Sands by Alwyn Hamilton, The Girl from Everywhere by Heidi Heilig.
Series Ending/A Sequel You Are Most Anticipating in 2016
?
A Gathering of Shadows by V.E. Schwab, The Mirror King by Jodi Meadows, A Court of Mist and Fury by Sarah J. Maas
One Thing You Hope To Accomplish Or Do In Your Reading/Blogging Life In 2016?
To be able to go to another book event!
How was YOUR year? What was the best book you read? Your best blogging experience?