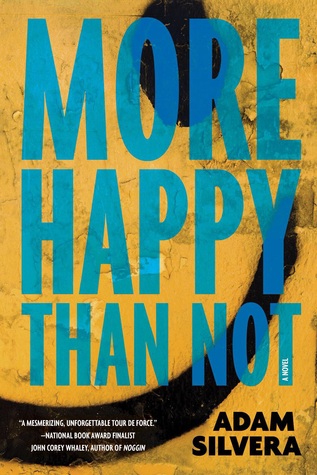 More Happy Than Not by Adam Silvera
Published: June 2nd 2015 by Soho Teen
Genre: young adult, contemporary, science-fiction
Goodreads summary: In his twisty, gritty, profoundly moving debut—called "mandatory reading" by the New York Times—Adam Silvera brings to life a charged, dangerous near-future summer in the Bronx.
In the months after his father's suicide, it's been tough for 16-year-old Aaron Soto to find happiness again--but he's still gunning for it. With the support of his girlfriend Genevieve and his overworked mom, he's slowly remembering what that might feel like. But grief and the smile-shaped scar on his wrist prevent him from forgetting completely.
When Genevieve leaves for a couple of weeks, Aaron spends all his time hanging out with this new guy, Thomas. Aaron's crew notices, and they're not exactly thrilled. But Aaron can't deny the happiness Thomas brings or how Thomas makes him feel safe from himself, despite the tensions their friendship is stirring with his girlfriend and friends. Since Aaron can't stay away from Thomas or turn off his newfound feelings for him, he considers turning to the Leteo Institute's revolutionary memory-alteration procedure to straighten himself out, even if it means forgetting who he truly is.
Why does happiness have to be so hard?
Um, sorry, but it wasn't my cup of tea. I read this book because of all the hype it received for the last year, I was curious to see what that mind-blowing twist was. Moreover, Adam Silvera seems like such an amazing person – with BEA happening last month, I kept seeing him everywhere – so I wanted to love his first book. But to be honest, during the first part of the book – until the said twist – I was bored.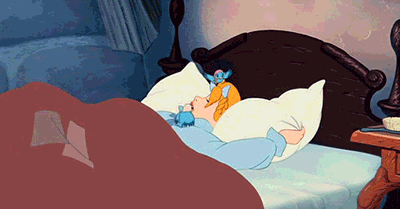 I never managed to connect to any of the characters and it felt monotonous, because it was the same things over and over. I understand that's what our everyday lives are like, but I don't care about playing manhunt... The first time, it had a use for the story, but after that, I was yawning. The secondary characters were one-dimensional and were just there as a tool for the story. I particularly disliked Aaron's 'friends', for obvious reasons and I think his dad's reason to commit suicide was unrealistic. It couldn't be just that, like her mom said, but we never really got an explanation and I would have liked that, as it was a big hole in the story. Moreover, I'm not a fan of too much swearing, it gets annoying when it has the 'f' word three times in one sentence. Duh.
The twist was amazing and I can totally see why so many readers thought it was mind-blowing, because it was. It's what
made
the book, because it would have been any other generic YA contemporary novel if it hadn't been for that. In my opinion, the book got a lot better after that twist, because it is what made me invested into Aaron's story. I felt so depressed reading this book though, maybe that's why I struggled that much with it, but I didn't shed a tear, which I was pretty disappointed in. The ending was bittersweet for sure, but it felt like life, the book truly succeeded in that.
I loved the messages this book was trying to pass through and how it depicted all the struggles teens had to get through. I loved how it showed most teenagers have no idea what they're doing, because it was how it was for me (and still is for some aspects). It was a true coming-of-age story, that didn't try to sugar-coat anything and showed how harsh life can be. I'm also happy to see how diverse this book was, without trying to be, it was in the characters and the story, and I want more authors to write like that.
The futuristic twist was also a really interesting idea and I really enjoyed the way the author treated it. It's true that coping with our memories can be hard sometimes, but they're part of who we are and we can't really run away from them. It was such a good moral to this story, in my opinion.
Overall
, I have pretty mixed feelings about this book, but I loved the twist, that made the whole novel. If you're looking for a LGBTQIA+ YA novel, you should definitely check this one out, but be warned: you'll be depressed by the end. I will definitely read Adam Silvera's next novel, even if this one wasn't exactly for me.
Have you read this book? What did you think of it? Are you excited for History Is All You Left Me, Adam Silvera's next book?