Published: January 14th 2016 by Tor (first published
January 5th 2016)
Format: Paperback
Genre: YA high fantasy
Goodreads summary:
On a continent ruled by three empires, some are born with a "witchery", a magical skill that sets them apart from others.
In the Witchlands, there are almost as many types of magic as there are ways to get in trouble—as two desperate young women know all too well.
Safiya is a Truthwitch, able to discern truth from lie. It's a powerful magic that many would kill to have on their side, especially amongst the nobility to which Safi was born. So Safi must keep her gift hidden, lest she be used as a pawn in the struggle between empires.
Iseult, a Threadwitch, can see the invisible ties that bind and entangle the lives around her—but she cannot see the bonds that touch her own heart. Her unlikely friendship with Safi has taken her from life as an outcast into one of reckless adventure, where she is a cool, wary balance to Safi's hotheaded impulsiveness.
Safi and Iseult just want to be free to live their own lives, but war is coming to the Witchlands. With the help of the cunning Prince Merik (a Windwitch and ship's captain) and the hindrance of a Bloodwitch bent on revenge, the friends must fight emperors, princes, and mercenaries alike, who will stop at nothing to get their hands on a Truthwitch.
REVIEW
*crack knuckles* LET'S DO THIS!
If you didn't know, Truthwitch was one of my most anticipated reads of the year. It got a lot of promotion, especially on Twitter, which built a lot of hype and because of that, I became more hesitant to pick it up. Don't get me wrong, it's great so many people talked about it before it was released, but it got

SO CONFUSING

. I was tired of hearing about it and then everyone changed their Twitter's pic to the cover.

The book wasn't even out yet

. I just wanted it to

STOP

because it could have prevented me from reading it. Sorry to say it, but I'm not kidding. After reading it, I can say it deserved all the hype and promo. But slow it down next year, please.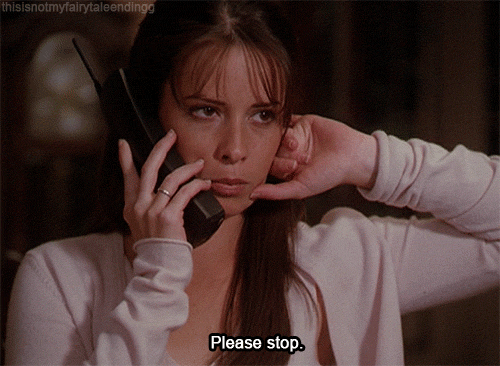 At the beginning of the story, I'll admit, I was a bit confused on what was going on, because the first chapter throws the reader in intense events straight away. Still, because of that, it gripped my attention from the first page. From cover to cover, I was really invested in the story, which is why I managed to finish it rather quickly.
The plot was rather complex and appeared later on in the story, because at first, the two girls were trying to get away because of the Bloodwitch. But well… Later on, something happened, that was so much bigger and then… The whole world hunt Safi (and Iseult!) down, which made a crazy adventure! The whole book was full of twists and turns, which made it a very entertaining read, I wasn't bored a single moment! Moreover, it contained everything a good high fantasy needs, which means politics, court, ships, magic and adventure.
Truthwitch was set in a rich and complex world I have a lot of admiration for. However, it's a good thing that I knew a little about it before I went into it, because I could have been confused otherwise. The magic system was really interesting, based of elements but with more than the four we know. Moreover, there were different type of witchery among the different elements : for example, a Windwitch isn't the same as an Airwitch. This book also involved a lot of different countries, I'm excited to discover new ones in the next book tbh. I really enjoyed reading about Iseult's tribe, even if it wasn't a funny moment in the book, I found it really interesting to read about that, it changed from "regular" Empires. But do you know what was the best about the world?
When I read about that, I was fangirling

SO. HARD.

I love those. Like I want to write about that kind of thing someday, because it is the coolest.
Oh and also it involved ships, so obviously I'm sold (I feel like I'm always saying the same things, but who cares?)
And have I talked about the Puppeteer yet? Because I was like:

OMG

necromancy is back, I'm so on board with that!
Well, tbh I didn't feel a big connection to them, because the points of view were switching quite often. But, I really enjoyed them. There is a large and diverse cast of characters, you'll definitely find a favourite in the lot. I'm not sure which character is my favourite yet, because I need to know more about the characters, especially secondary characters, before I make a decision.
Nevertheless, I wasn't a big fan of Aeduan. He had a really interesting backstory, but I'm not swooning all over him... Yet? I don't know but sometimes, I felt like his chapters didn't add a lot to the story. I'm sure he'll have a bigger part in the next book, but he was just "introduced" in this book, in my opinion.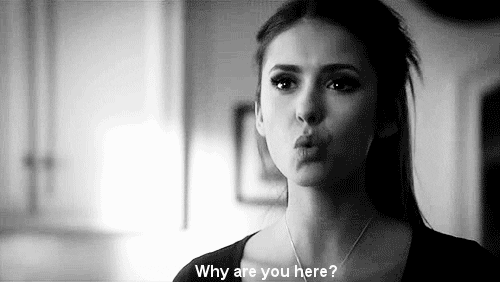 Okay first, the most important relationship in the book is Safi and Iseult's. And this, guys, is

AMAZING

. Most of the time, the romance is more important than friendship. Here? It wasn't happening like that. Like they said a lot: Threadfamily before the rest. That's all, okay? I'm really happy to read about characters that value friendship a lot, especially when they've known there love interest for two seconds.
But, the romance between Safi and Merik was shippable. At first, I though the way they were attracted to each other straight away was a little weird. However, it IS a slow burn romance, and it is worth it. Those characters have a lot of chemistry with each other, and they care for one another, even if they tried to say the contrary, haha. I can't wait to see them again together but… I'm scared, because remember Eleanor and Daniel?

DO YOU?????
SO MANY THINGS HAPPENED

. I managed to keep track of everything that happened, but wow it was fast-paced, full of action and revelations. It didn't really finished on a cliff-hanger, but I'm so excited to get back into this world soon.
Overall

, this book wasn't perfect. But it was the best book I've read since the beginning of the year, I was so invested in the story and like you saw in my review… I'm fangirling.

A lot.

And I wrote the review one week after finishing the book so I should have calmed down.

But I haven't.
Have you read this book? Did you think there was too much promo/hype? Who was your favourite character?