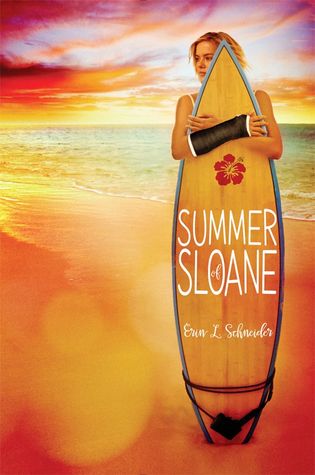 Summer of Sloane by Erin L. Schneider
Published: May 3rd 2016 by Disney-Hyperion
Genre: young adult, contemporary
Goodreads summary:
Warm Hawaiian sun. Lazy beach days. Flirty texts with her boyfriend back in Seattle.
These are the things seventeen-year-old Sloane McIntyre pictured when she imagined the summer she'd be spending at her mom's home in Hawaii with her twin brother, Penn. Instead, after learning an unthinkable secret about her boyfriend, Tyler, and best friend, Mick, all she has is a fractured hand and a completely shattered heart.
Once she arrives in Honolulu, though, Sloane hopes that Hawaii might just be the escape she needs. With beach bonfires, old friends, exotic food, and the wonders of a waterproof cast, there's no reason Sloane shouldn't enjoy her summer. And when she meets Finn McAllister, the handsome son of a hotel magnate who doesn't always play by the rules, she knows he's the perfect distraction from everything that's so wrong back home.
But it turns out a measly ocean isn't nearly enough to stop all the emails, texts, and voicemails from her ex-boyfriend and ex-best friend, desperate to explain away their betrayal. And as her casual connection with Finn grows deeper, Sloane's carefree summer might not be as easy to find as she'd hoped. Weighing years of history with Mick and Tyler against their deception, and the delicate possibility of new love, Sloane must decide when to forgive, and when to live for herself.
By now, you might have noticed that I don't read many contemporary novels, because fantasy is the best genre of them all (at least, for me). However, because it's now Spring, I've been more and more in a contemporary mood, which means I'm giving all the contemporaries on my TBR a shot. I was excited about

Summer of Sloane

mostly for the Hawaiian setting and let me tell you, it's a perfect beach read!
Summer of Sloane tackled down so many important contemporary issues and I won't really talk about it because it would be spoiler-y for most of them, but it was eye-opening - I think it especially would be for younger teens - and thought-provoking. Indeed, in the first pages of the book, the main character learns that her boyfriend cheated on her… With her best friend. A few hours later, she is flying to Hawaii to spend the summer with her mother, which allows her to start fresh.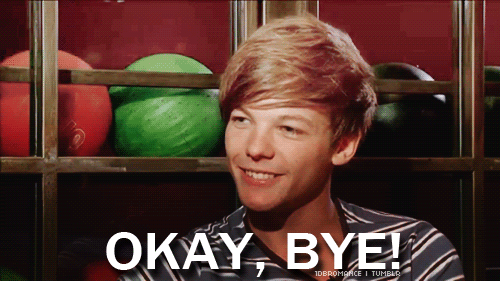 This book was a pretty quick read and I was definitely hooked from the beginning, I needed to know how it would end before I went to bed. It was still pretty predictable though, because thirty minutes after finishing it, I told my boyfriend what I thought would happen… And that's exactly what happens. Nevertheless, I liked the dynamics aspect of the book, as it focused a lot on family and friendship, as well as the romance obviously. It's all I ask in a contemporary novel, and it totally delivered.
I loved the setting of the book, it almost felt as if I was in Hawaii with Sloane, enjoying the tropical weather and being in the water all the time. Schneider definitely captured the feeling of this place, with her vivid writing, which pleased me to no end, as I wanted to read the book because it was set in Hawaii. Because of that, it's definitely the type of book anyone would like to read on the beach, or just outside in general. It felt like summer and holidays, which was perfect.
The characters were all pretty fleshed out, everyone had a backstory and drama going on, even secondary characters like Lucy, Finn's sister, who was younger than the rest of the cast. I really liked that aspect, because even though Sloane had so many problems of her own, the story wasn't

that

self-centred because it intertwined with her friends' and family's. Moreover, considering what she had been through, I would have reacted the same way that Sloane did, taking time for herself (for once) and trying to build something new. However, about the characters, I think that in the end, one of them was just being a drama queen, in order to make Sloane's decision look good. I might be wrong about that, but it seemed pretty easy…
The romance was pretty cute, I was definitely rooting for the characters, since they had so much chemistry. Moreover, it was a little funny as the first time they saw each other was a little… Intense? I was annoyed at the drama between the two of them in the last part of the novel, because once again, communication is the key and they weren't good at that, apparently. However, I liked the way the author built their relationship, they were confiding in each other and they were friends, before it evolved into something else.
Overall, if you're looking for a book you'll be able to read quickly while on vacation, Summer of Sloane is the book for you! It definitely felt like I was in Hawaii and it tackled down so many important problems we can face in our everyday lives. I was rooting for the characters and it ended quite well for most of them, even though they had been through so much.
Have you read this book? What did you think of it? Do you read more contemporary novels in summer than the rest of the year?