The King Slayer (The Wich Hunter #2) by Virginia Boecker
Published: June 2nd 2016 by Orchard Books
Genre: young adult, alternate history, fantasy
Goodreads summary:
Magic, suspense, and political intrigue collide in this sequel to The Witch Hunter, perfect for fans of Graceling and the Grisha Trilogy.
Former witch hunter Elizabeth Grey is hiding within the magically protected village of Harrow, evading the price put on her head by Lord Blackwell, the usurper king of Anglia. Their last encounter left Blackwell ruined, but his thirst for power grows stronger every day. He's readying for a war against those who would resist his rule--namely Elizabeth and the witches, wizards, pirates, and healers she now calls her friends.
Having lost her stigma, a magical source of protection and healing, Elizabeth's strength is tested both physically and emotionally. War always means sacrifice, and as the lines between good and evil blur once more, Elizabeth must decide just how far she'll go to save those she loves.
In this sequel to The Witch Hunter, Virginia Boecker delivers a powerful story full of action, suspense, camaraderie, and romance.
I loved The Witch Hunter when I read it last year, so of course, I was really excited about its sequel and devoured it when I got my hands on it. I wasn't disappointed and I would highly recommend you to read this duology.
Elizabeth evolved so much during this book, I was really impressed with her. In the first book, we discovered that there was a reason witch hunters were so badass, but in the second book, Elizabeth is more of a human again. Because of that, she had to work so much to be strong again, I liked to see how strong-willed she was. Moreover, she had to make tough decisions and clearly showed that she didn't need other people to tell her what to do, or to protect her.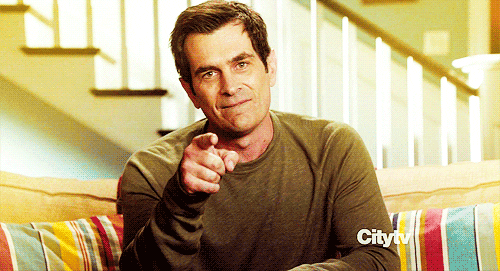 The secondary characters were still great in this one, I really need this novella about Schuyler, you know? There is so much mystery about this past, so I just need it now. I wasn't expecting to see so much of Malcolm during the story, but it was quite interesting to see, because of the past he had with Elizabeth. Virginia Boecker also introduced new characters I enjoyed and helped picture a bigger part of this world.
The plot was more complex in The King Slayer than in The Witch Hunter, because it was more war-driven and I enjoyed it seeing everyone training, getting on missions and then fighting on the battlefield. However, I have to admit that I struggled a little at the beginning of the novel, because I had a hard time remembering who was who and what was going on. I would advise you to read the books back to back or reread the first one before diving into this one, because the author doesn't talk that much about what happened before. The pacing of the story was a bit slow at first, but it picked up and I couldn't stop reading 100 pages into it.
I still wasn't the biggest fan of the romance at the beginning of the book, even if the characters were cute together, but I liked that the author never made it evolve in a love triangle. Indeed, the main couple had big problems, which prevented them to be together toward the middle of the book,
but it actually made sense
. It wasn't a problem of communication for once, which was quite refreshing. I actually warmed up to them during the book, because they went through so much and deserved to be together at the end.
The magic aspect of this duology was explained in depth during The King Slayer, because we ignored so much of it after The Witch Hunter, and it was so interesting. You could definitely see there was so much foreshadowing that led to understand the magic system. Boecker also explored more of the magical world politics and a betrayal quite surprised me. I was deeply in love with the alternate history aspect of the novel, just like in the first one, I liked how similar it was to England but yet, it wasn't? Moreover, the ending of The King Slayer was pretty epic, heart-breaking at times, and I had enough closure to be satisfied.
Overall
, I was satisfied with this conclusion and you should read this duology if you haven't yet. Those books are some of the best witches/wizards books I've read in a while, so if you want to get back to them, do yourself a favour. I'm so excited to read what Virginia Boecker has in store next, because I need more alternate history in my life (I love, love, love it!).
Other:
Have you read this book yet? Or The Witch Hunter? What did you think of them? What's your favourite historical period?