The

W

inner's Kiss (The

Winner's Trilogy #3) by Marie Rutkoski
Published: March 29th by Farrar, Straus and Giroux (BYR)
Genre: young adult, fantasy
Goodreads summary: War has begun. Arin is in the thick of it, with the East as his ally and the empire as his enemy. He's finally managed to dismiss the memory of Kestrel, even if he can't quite forget her. Kestrel turned into someone he could no longer recognize: someone who cared more for the empire than for the lives of innocent people-and certainly more than she cared for him. At least, that's what he thinks.
But far north lies a work camp where Kestrel is a prisoner. Can she manage to escape before she loses herself? As the war intensifies, both Kestrel and Arin discover unexpected roles in battle, terrible secrets, and a fragile hope. The world is changing. The East is pitted against the West, and Kestrel and Arin are caught between. In a game like this, can anybody really win?
I marathoned the first two books in this trilogy last summer and I loved being in that world, no matter how ruthless it was. I'll confess I didn't like the second book as much as the first one, but the last one was...

Wow

. That's the only word I had in my mind when I finished the book.
The Winner's Crime
ended on an evil cliff-hanger and I remembered it quite well -which doesn't happen often-, the book jumped back right after that. With that twist, Rutkoski managed to show us a new part of the world we hadn't seen yet, which pleased me, since it was a third book, and I wasn't expecting new world-building.

During this first part of the book,

I was on the edge of my seat

, I couldn't stop reading because I wanted to know how the characters were going to get away from that situation. I wasn't disappointed, I found it took the perfect length before it actually happened. But sadly, after that, I felt the book dragged, until it got exciting again.
Also, I got so many feels

during the entire book. After the first t
wo chapters, I
was already crying, because it
was so painful.
I totally admire Rutkoski's skills to describe war.
She talked about all the books she read on the subject in her acknowledgments and yes, she felt like an author that had done her research, because I could actually feel like I was there. Moreover, I didn't feel overwhelm during the battles, I could actually keep up with what was going on.
I found the characterization to be spectacular
. In the Winner's Crime, I remember getting annoyed by the characters but they were amazing here. The consequences of what happened to Kestrel appeared realistic and it brought up the questions about identity, which is always enjoyable. I love her character so much and how useful her wits were necessary in the war. I found that Arin evolved a lot during the whole novel. In the beginning, he was ruthless, fully dedicated to war, but by the end of the novel, he was quite different. Yes, the author developed traits we knew he had, but it was such a joy to finally read about Arin that way. Now, let's talk about what

everyone is waiting for: the romance

. Well... It was hot. It didn't happen straight away, because of what the characters went through, but I liked how the author built it up and

the romance reached such a great climax

. I could read about them together forever.
The secondary characters felt more fleshed out in this instalment
, I really cared about them. The dynamics between them and the main characters were really enjoyable to read about. Also, can we talk about

Roshar and its tiger

was the best thing ever

? Because it was. Roshar must have been one of my favourite characters.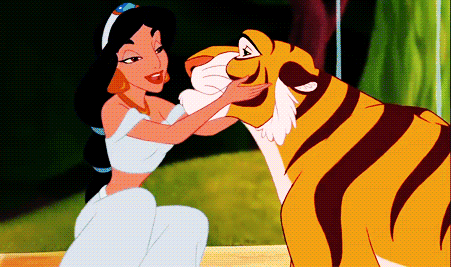 The ending was spectacular but yet...

I found it to be predictable

. Yes, in the end what I wanted happened but I wanted more tension until the very last chapter. Also, I wanted more important characters to die because it felt unrealistic. #sadistic
Overall
, it was an

amazing conclusion

to a great trilogy. I loved it and only had two minor issues: an uneven pacing and a predictable ending. Other than that, this book was everything I wanted and more. I'm

really excited to see what Marie Rutkoski has in store for her next books

. If you haven't read The Winner's Trilogy yet, please do it. I avoided it for a long time and I regret it a little, even if I waited less than everyone to read the last book thanks to my hesitation. But now, you have no excuse, just read it!!
Other:
Revie

w of the

W

inner's Crime



Have you read this book yet? The start of the trilogy?

What did you think of it? Are you happy the characters finally got together?