C
over or title reveals are huge marketing tools in the publishing world. It makes the reader eager to discover the title or cover of a highly-expected sequel or a new book from his favourite author. It also renew the excitement for a book when it's still months away. However, I've noticed I often feel underwhelm by those reveals. I'll chose some examples of success or miss in my case, to try to understand what happened. I choose four books I'm dying to read, it's just that sometimes, the reveals underwhelmed me and I didn't really care for the new covers/titles.
Crooked Kingdom by Leigh Bardugo
Now, don't get me wrong, I'm anticipating this book so much guys, I loved Six of Crows! However, I don't know if you remember, but a title had been announced for the sequel on Goodreads, it was Empire of Crows. I liked it, because well, continuation with the first one and everything. Like other readers, I was surprised when Leigh Bardugo announced she would reveal the title through a YouTube video.
It was basically a recap of the characters and then the title dropped.
This video was full of expectations for me and when it ended I was like: "Okay that's great. What will I eat for dinner now?". Crooked Kingdom is an interesting title and "crooked" totally applies to these world and characters, in this way, it works. But, it is so different of the first title and what we thought this book would be called. I like the title, don't get me wrong, but when you think about the two books in the series, the titles look nothing alike.
Six of Crows and Crooked Kingdom, if I didn't know about them, I would have no idea they're from the same series. The sound "cr" in both titles is the only thing similar between them.
A Court of Mist and Fury by Sarah J. Maas
I loved the marketing campaign for this one. We knew the letters of the title, ACOMAF. We had to guess, what the M and F stood for, and if we found it, we would win something. It was so much fun to read everyone's guess, we also did some ridiculous one, just to have a good laugh. I was so sure the M would stand for Monsters, but I FAILED. This campaign made the reader participate to the title reveal, it was a nice idea, because I felt involved.
When the title was revealed, I was really happy, because it was similar enough to the first one: A Court of Thorns and Roses / A Court of Mist and Fury but at the same time showed the differences between the two, Spring Court and Night Court. The title felt logical, even though I hadn't guessed it.
Heartless by Marissa Meyer
I was so excited when I heard that Entertainment Weekly had revealed Heartless' covers, because the covers of The Lunar Chronicles are so beautiful, each with an important detail of the fairy tale. Of course, I expected it for Heartless. Then I saw the cover and was truly underwhelmed.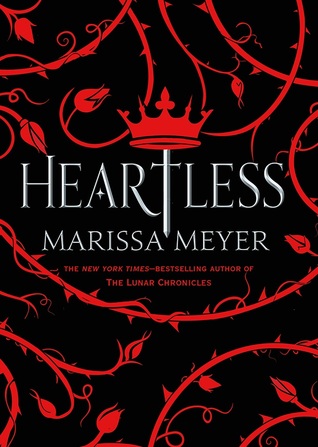 This cover feels incomplete, because there isn't a detail of the fairy tale. Actually, if I think about it, this cover reminds me more of A Court of Thorns and Roses, that I just talked about. When I first saw it, it felt wrong. Like the job wasn't finished. Moreover, the sword and crown are weirdly put, in my opinion.
The Raven King by Maggie Stiefvater
This book was supposed to come out last year, but now it is scheduled for April 26th. There wasn't a particular marketing campaign for this one, it was just a long wait. If you haven't read The Raven Boys yet, it's an amazing series and you should give it a go. For a long time, we just saw crows on the cover and the title, but it wasn't the final cover, just a placeholder. And then: the beauty came.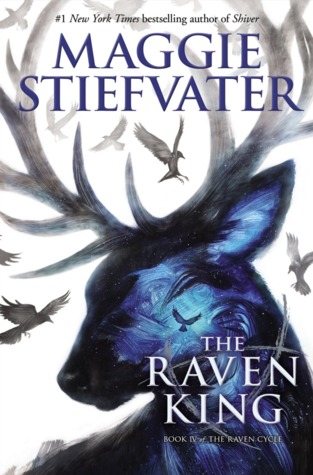 This cover is just magnificent and doesn't need a marketing campaign to renew the reader's interest. It's enough, because you want to own the book and look at it, and pet it.
I don't know about you, but even though I feel underwhelmed 70% of the time for cover and title reveals, they grew on me. Even if at some point I wasn't a big fan of the cover, I end up liking it, even if I won't think it's the best. For example, I had imagined the cover of Winter and I thought we would see Winter's hand when she's dropping the apple. At first, I wasn't a fan of the cover, but it's actually really good. It's just that I built expectations in my head and it was hard to see the final cover.
Do you feel underwhelmed by cover and/or title reveals? Did you feel the same way for my examples?